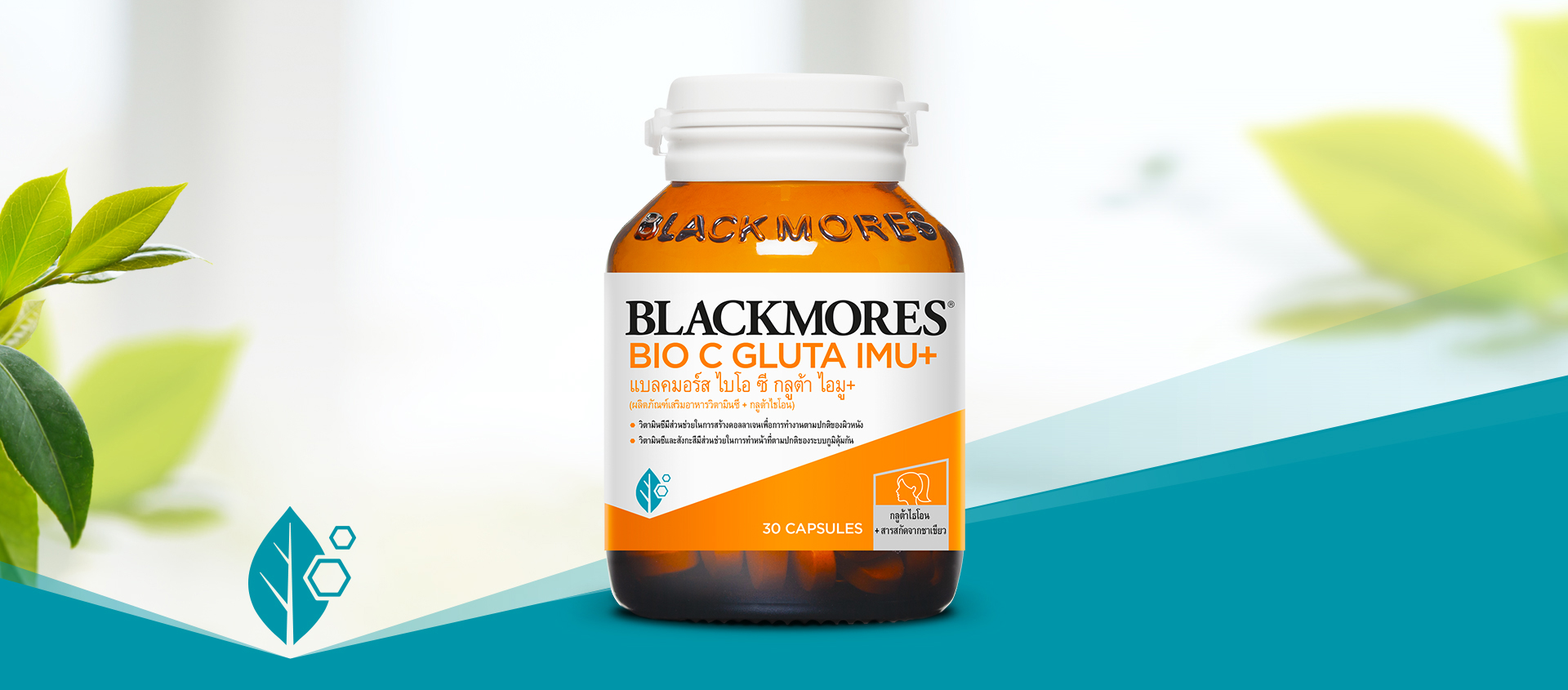 BLACKMORES BIO C GLUTA IMU+

About this product
Vitamin C contributes to normal collagen formation for the normal function of skin

Vitamin C and Zinc contributes to the normal function of the immune system

Features
BLACKMORES BIO C GLUTA IMU+ (Dietary Supplement Product with Vitamin C), Glutathione ( L -Glutathione), Green tea extract and Zinc. Vitamin C contributes to normal collagen formation for the normal function of skin. Vitamin C and Zinc contributes to the normal function of the immune system.
Dosage
Adults: Take 1 capsule once a day. Take with food
Active ingredients
Active ingredients per capsule:
(equiv. to Camellia sinensis leaf dry 7.5 g)
(from Ascorbic acid 45 mg)
(from Zinc amino chelate 20% 37.5 mg)
Available size
30 capsules
Read a warning statement on a label before consuming. No effect on prevention or cure diseases. Children and pregnant women should not consume. Should eat varieties of 5 categories of food in appropriate proportion.
ฆอ. 2212/2565 | โฆษณานี้ได้รับการอนุญาตจากสำนักงานคณะกรรมการอาหารและยา