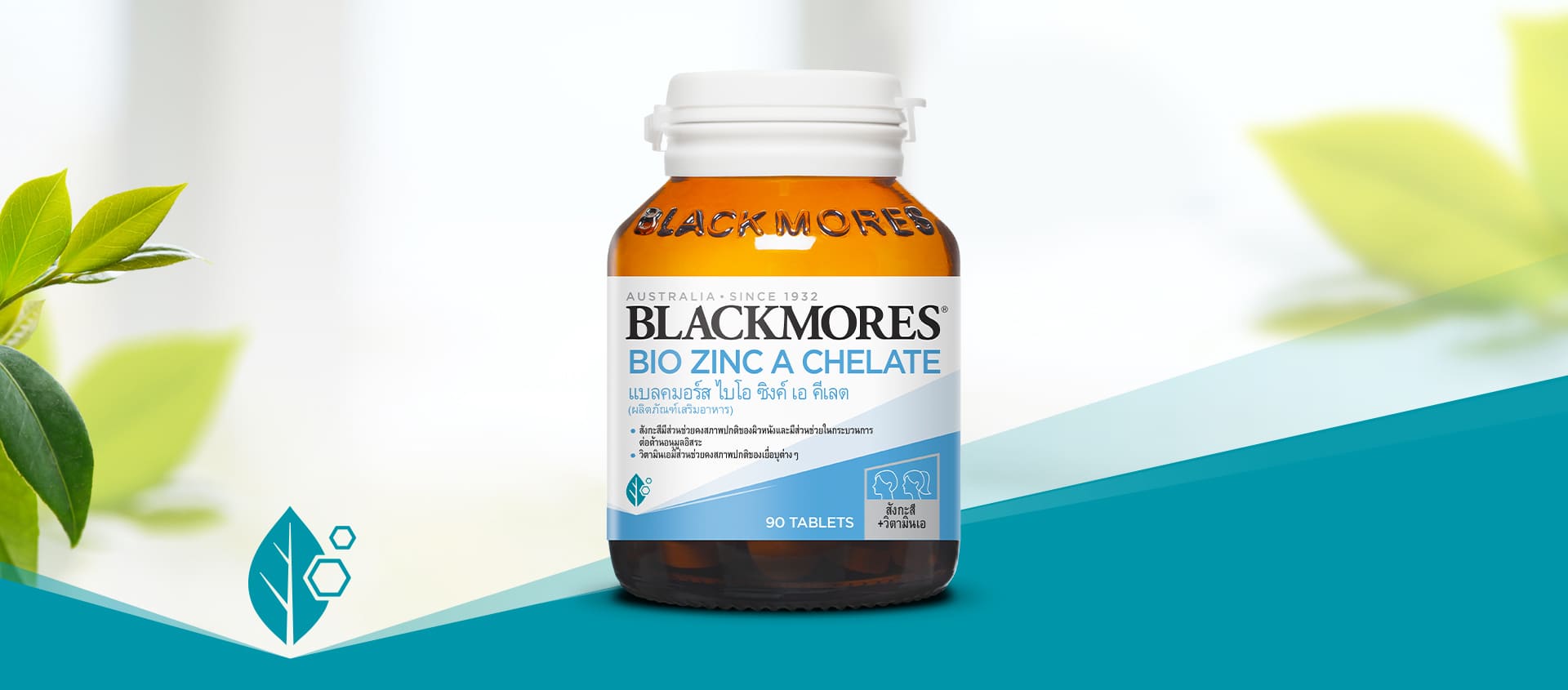 Blackmores Bio Zinc A Chelate

About this product
Zinc contributes to the maintenance of normal skin, contributes to the protection of cells from oxidative stress and contributes to the normal function of the immune system.

Vitamin A contributes to the maintenance of normal mucous membranes

Features
Blackmores Bio Zinc A Chelate (Dietary Supplement) containing zinc amino acid chelate plus Magnesium, Vitamin A and Manganese
Dosage
Take 1 tablet once a day. Take with food.
Active ingredients
Active ingredients per tablet:
(from Trimagnesium phosphate pentahydrate 121 mg and Magnesium oxide 45.7 mg)
(from Zinc amino acid chelate 75 mg)
(from Vitamin A acetate 325,000 IU/g 7.69 mg)
(from Manganese amino acid chelate 20 mg)
Available size
90 tablets
Read warning statement on a label before consume. No effect for prevention or cure diseases. Children and pregnant women should not be consumed. Should eat varieties of 5 categories food in appropriate proportion.
ฆอ.3406/2564 | โฆษณานี้ได้รับการอนุญาตจากสำนักงานคณะกรรมการอาหารและยา