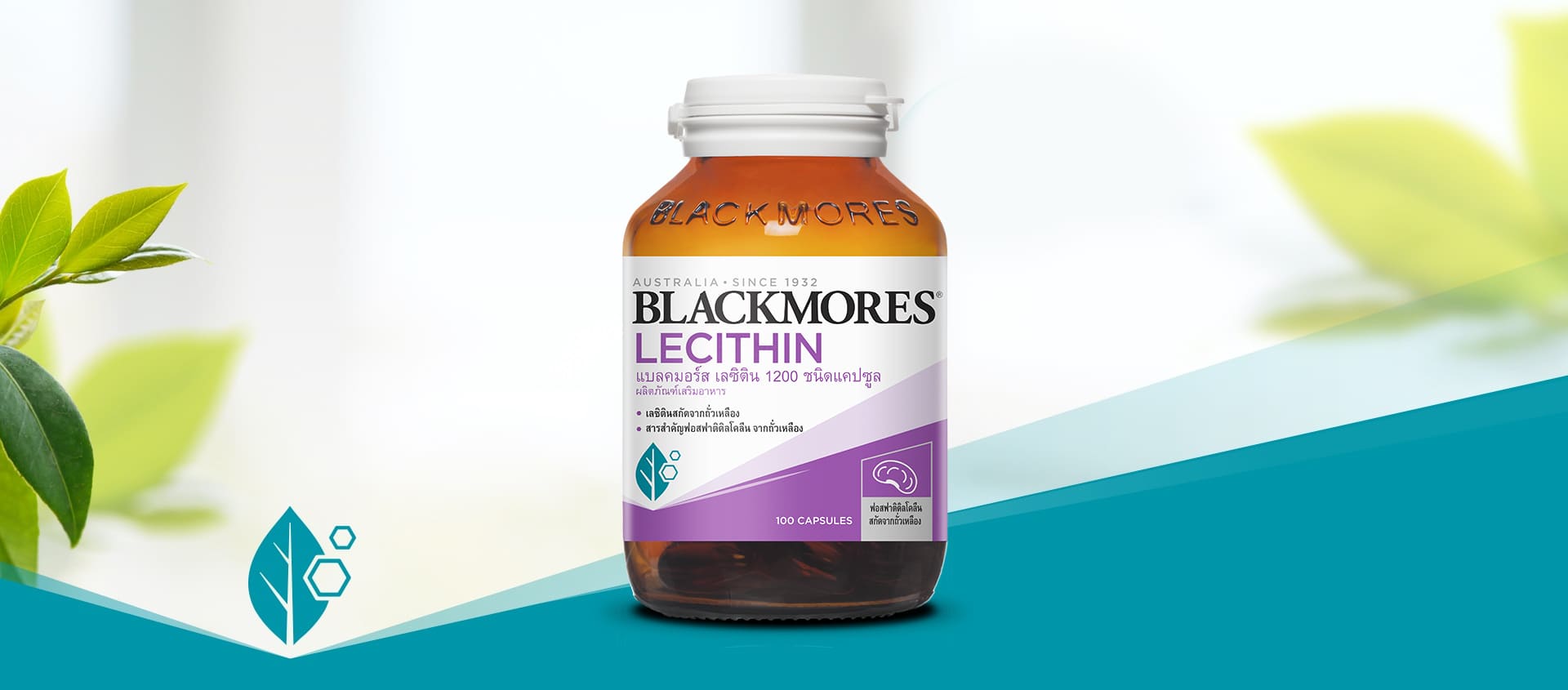 About this product
Lecithin derived from soya beans

Provides active substance - phosphatidylcholine 172.5 mg/capsule

Features
Blackmores Lecithin 1200 mg is taken as a dietary supplement.

Lecithin is a phospholipid, type of fat which phosphatidylcholine is the main component.
Dosage
Adults – Take 1 capsule daily with meal
Active ingredients
Each capsule contains
Containing phosphatidylcholine 172.5 mg
Available size
100 capsules
Cautions
Allergen Information: Contains soy

Read warning statement on a label before consume. No effect for prevention or cure diseases. Children and pregnant women should not consume. Should eat varieties of 5 categories food in appropriate proportion.
ฆอ. 2530/2564 | โฆษณานี้ได้รับการอนุญาตจากสำนักงานคณะกรรมการอาหารและยา