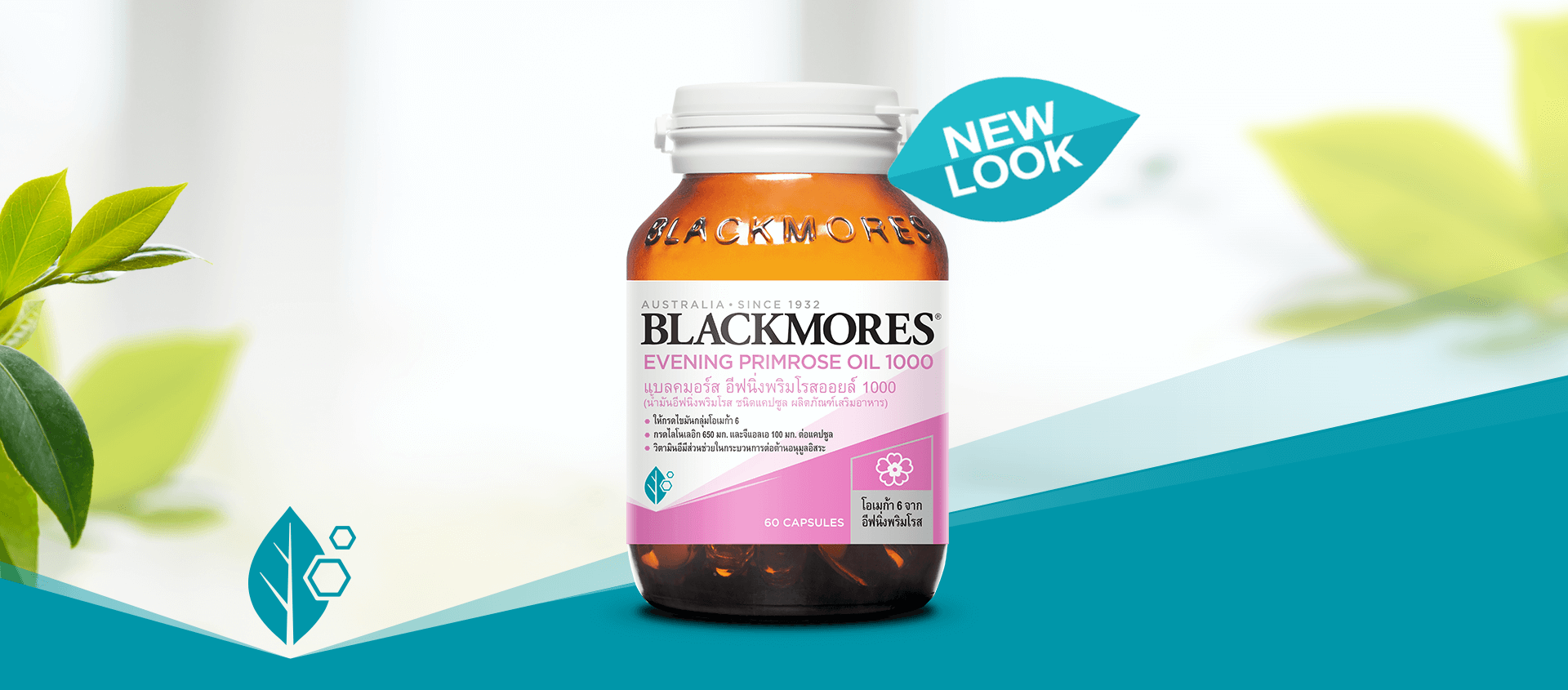 Blackmores Evening Primrose Oil 1000

About this product
Provides omega-6 fatty acids. (GLA 100 mg/capsule)

Convenient 1capsule daily

Features
Blackmores Evening Primrose Oil 1000 taken as a dietary supplement provides omega-6 fatty acids (linoleic acid and gamma-linolenic acid).
Dosage
Adults – Take 1 capsule daily with meal
Active ingredients
Each capsule contains
| | |
| --- | --- |
| Evening Primrose Oil | 1000 mg |
containing linoleic acid 650 mg and gamma-linolenic acid (GLA) 100 mg
Available size
60 capsules
Cautions
Do not use in people with epilepsy. Warning for people who receive epilepsy medicine.

Read warning statement on the label before consume. No effect for prevention or cure diseases. Children and pregnant women should not consume. Should eat varieties of 5 categories food in appropriate proportion.
ฆอ. 2489/2564 | โฆษณานี้ได้รับการอนุญาตจากสำนักงานคณะกรรมการอาหารและยา