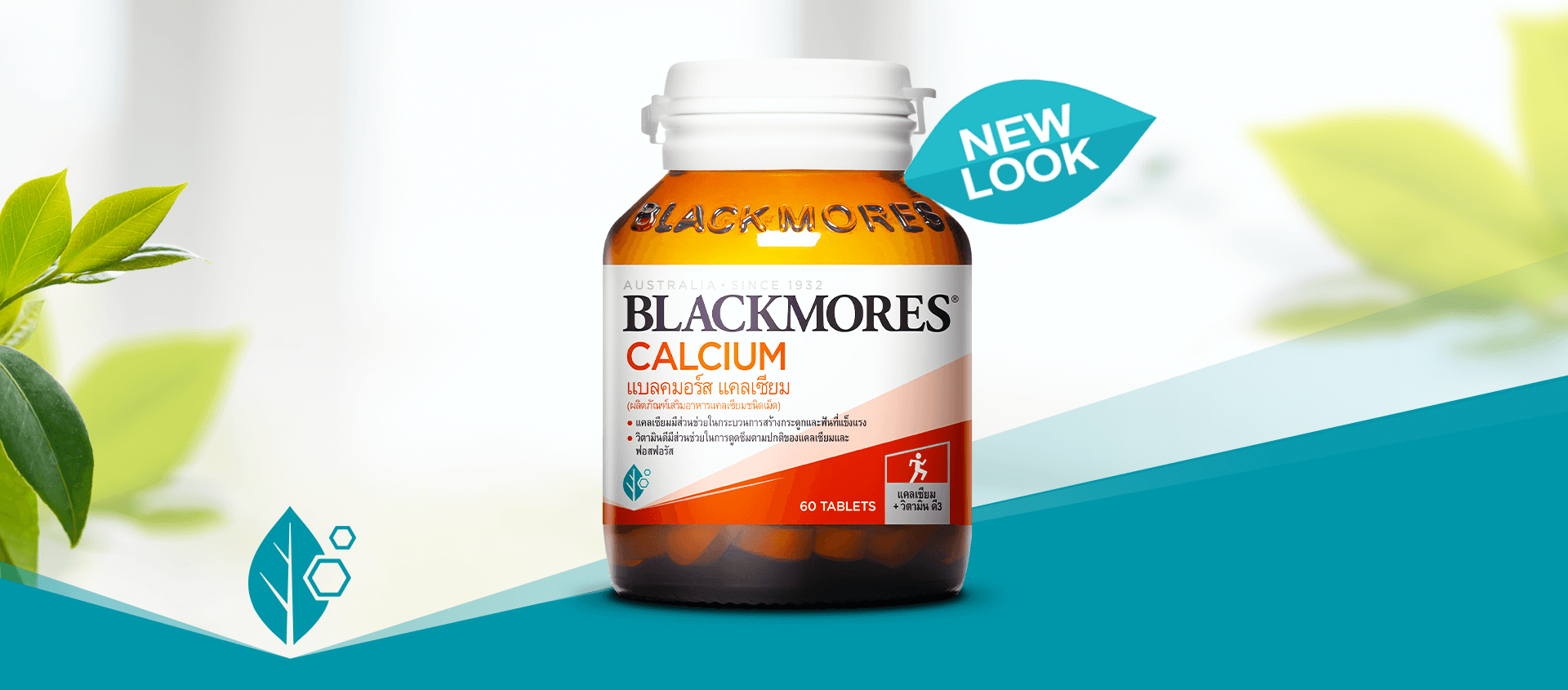 About this product
Calcium contributes to the synthesis of bones and teeth

Vitamin D contributes to normal absorption of calcium and phosphorus

Features
Blackmores Calcium tablet taken as a dietary supplement provides the nutritional value of calcium and vitamin D. Calcium contributes to the synthesis of bones and teeth.
Dosage
Adults – Take 1 tablet daily with meal
Active ingredients
Each tablet contains
Available size
60, 120 tablets
Always read the label before use. No effect on prevention or treatment of diseases. Children and pregnant women should not consume.
Should eat varieties of five categories food in appropriate proportion.
ฆอ. 1735/2564 | โฆษณานี้ได้รับการอนุญาตจากสำนักงานคณะกรรมการอาหารและยา