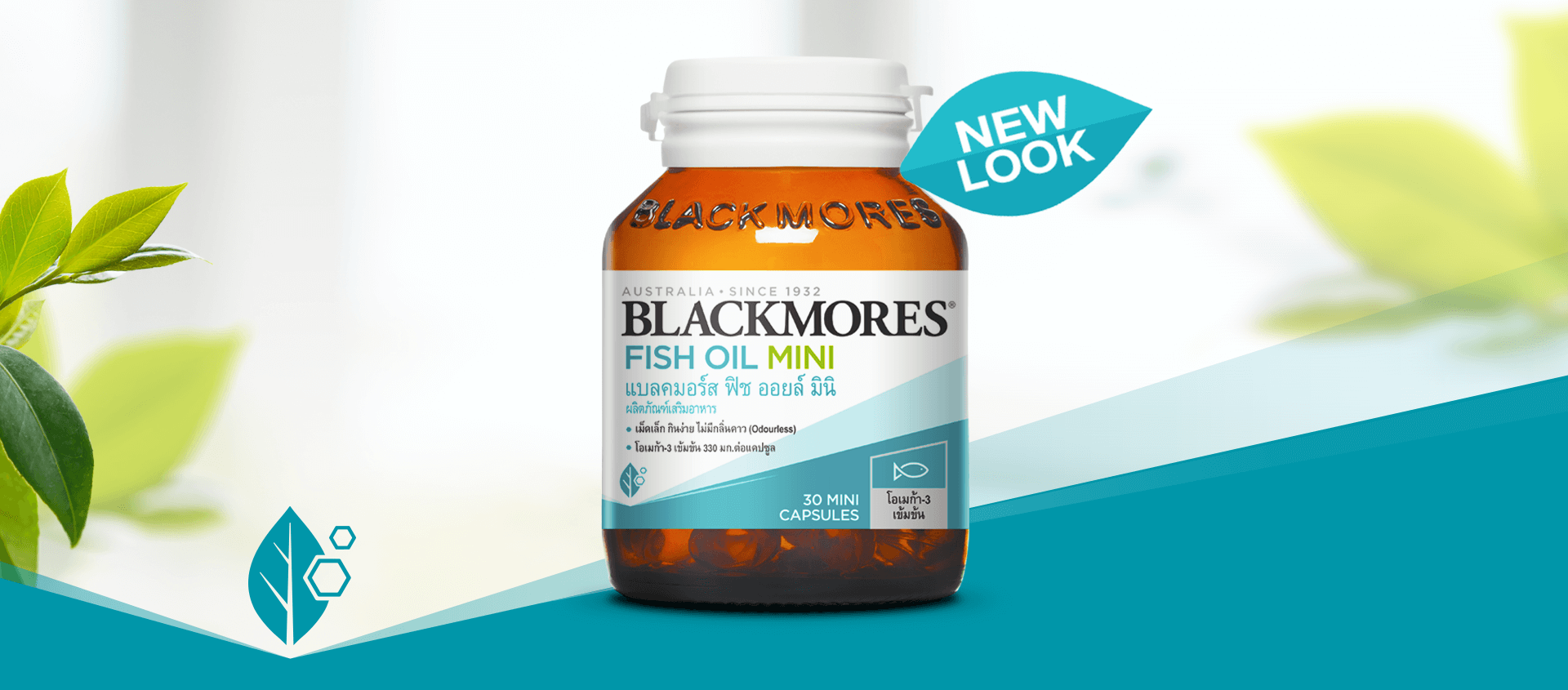 About this product
Fish oil formula small size easy to swallow and no fishy aftertaste

Provide concentrated Omega-3 330 mg/capsule

Mercury and lead tested

Features
BLACKMORES FISH OIL MINI provides omega-3 fatty acid such as EPA and DHA and having vitamin E contributes to the protection of cells from oxidative stress.
Dosage
Adults – Take 1 capsule 3 times daily with a meal
Active ingredients
Active Ingredients per capsule:
containing omega-3 330 mg as: Eicosapentaenoic acid (EPA) 180 mg Docosahexaenoic acid (DHA) 120 mg
Available size
30, 60, 400 capsules
Cautions

Always read the label warning before use. | Read warning statement on the table before consume. | No effect for prevention or cure diseases. | Children and pregnant women should not eat. | Should routinely eat appropriate proportion of varieties of 5 food groups.
ฆอ.2887/2563 | โฆษณานี้ได้รับการอนุญาตจากสำนักงานคณะกรรมการอาหารและยา