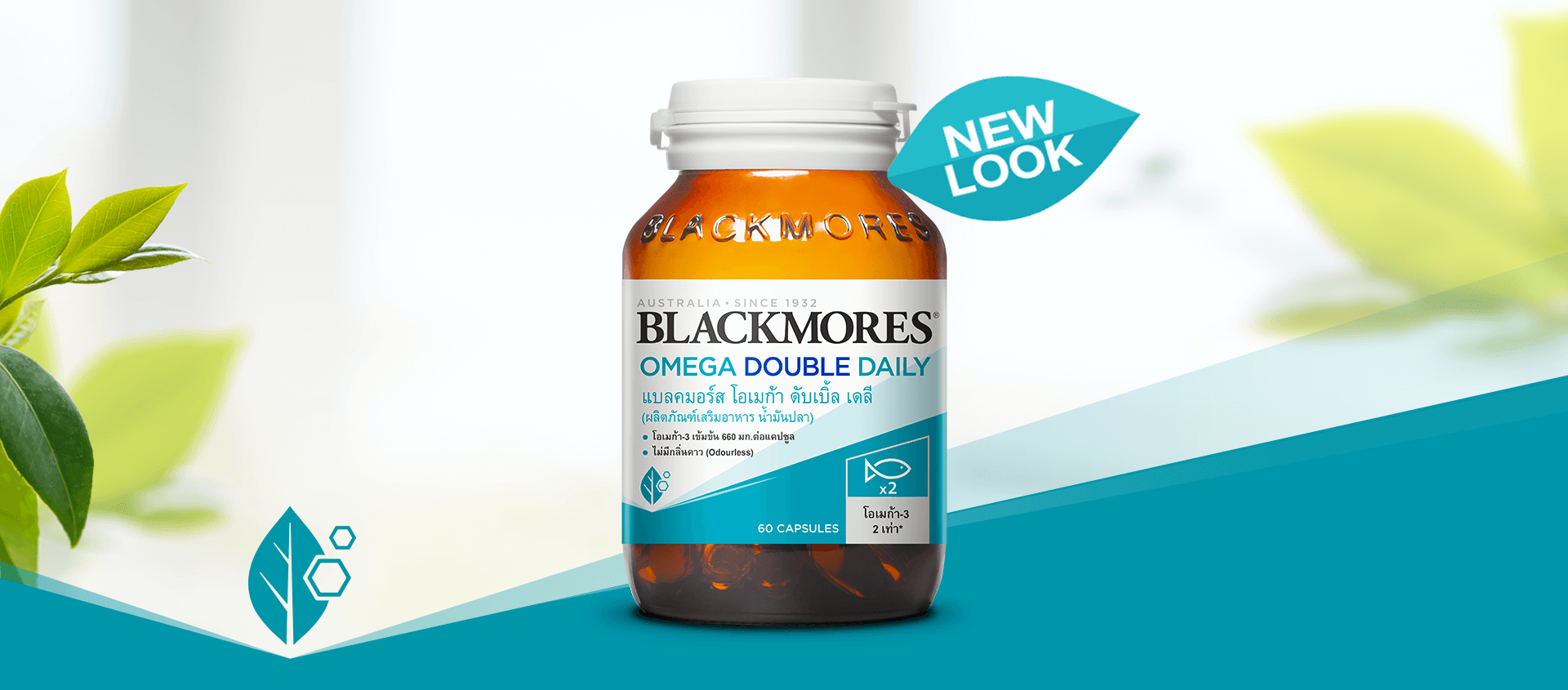 Blackmores Omega Double Daily (Fish Oil Dietary Supplement Product)

About this product
Concentrated Omega-3 660 mg/capsule

Odourless

Mercury and lead tested

Features
Blackmores Omega Double Daily provides omega-3 fatty acid Provide DHA 240 mg and EPA 360 mg/ capsule. Provides concentrated omega-3 higher than 2 times* (when compare to fish oil standard formula)
Dosage
Take 1 capsule daily with a meal, or as professionally prescribed.
Active ingredients
Active ingredient per capsule:
| | |
| --- | --- |
| Concentrated fish omega-3 triglycerides | 1000 mg |
Fish oil Dietary Supplement Product. Each capsule contains 1000 mg of concentrated fish omega-3 triglycerides which provide Omega-3 as Eicosapentaenoic acid (EPA) 360 mg, Docosahexaenoic acid (DHA) 240 mg, Saturated fatty acid 92 mg
Available size
60 capsules
Always read the label warning before use. No effect on prevention or treatment of diseases. Children and pregnant women should not consume. Should eat varieties of five categories food in appropriated proportion.
ฆอ. 2649/2563 | โฆษณานี้ได้รับการอนุญาตจากสำนักงานคณะกรรมการอาหารและยา