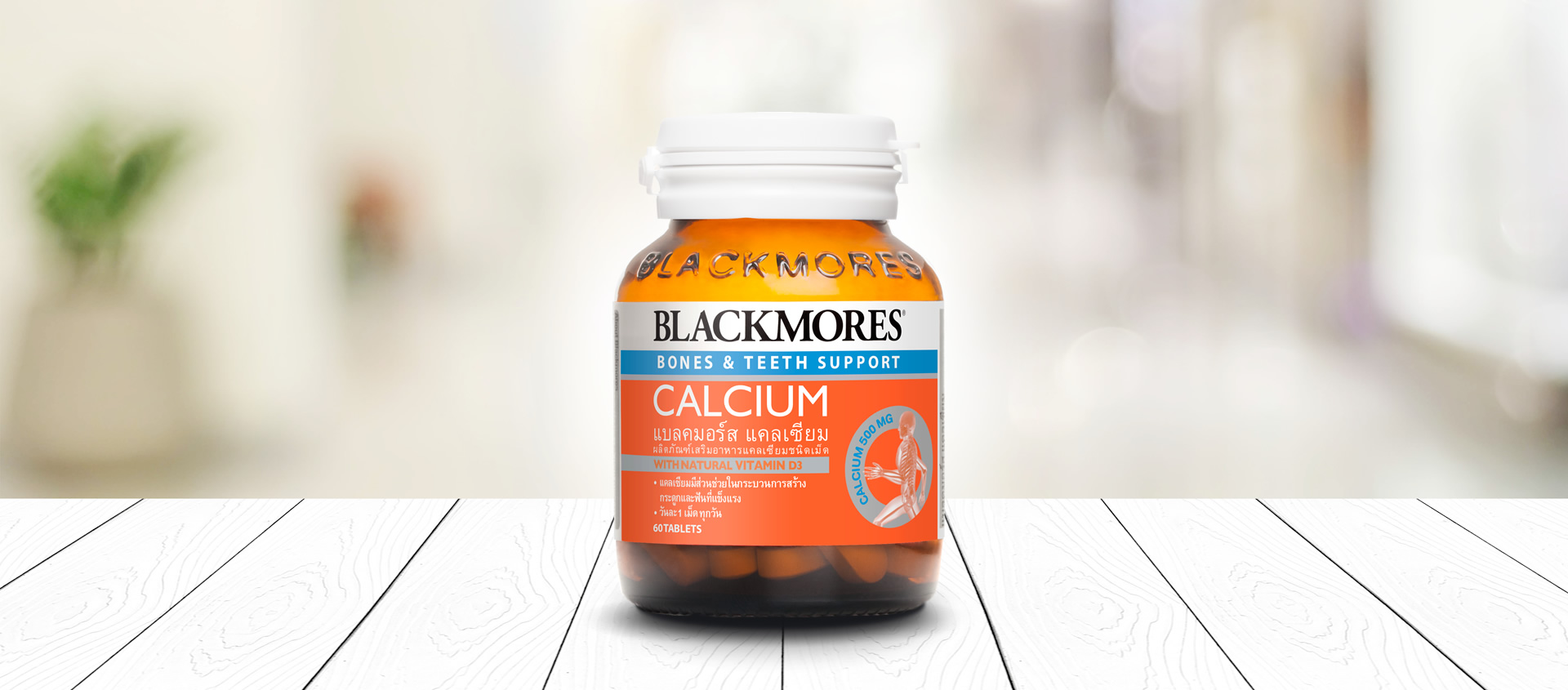 About this product
Calcium contributes to the essential component of bones and teeth

Features
Blackmores Calcium tablet taken as a dietary supplement provides the nutritional value of calcium and vitamin D. Calcium contributes to the synthesis of strong bones and teeth.
Dosage
Adults – Take 1 tablet daily with meal
Active ingredients
Each tablet contains
Available size
60 tablets
Cautions

Always read the label warning before use
ฆอ. 115 / 2560 | Always read the label before use. No effect on prevention or treatment of diseases.